Angela created her business out of a desire to live her passion for design. She spent many years working in sales for a fortune 500 company and found herself remodeling home after home.
She spent her weekends painting, laying tile, and shopping for vintage finds that she made new again. It was during this time she discovered her true gifts and passion. As she remodeled kitchens, she discovered her passion and her talents aligned.
She launched Angela Bonfante Kitchen Designs days after leaving her corporate position.
Angela is best known for her creativity and ingenuity, for designing customized and unique, one-of-a-kind projects and pieces. She develops warm, friendly and fun relationships with her clients who become friends and discover their own inner designer.
Those clients use words like "fabulous," "amazing," "responsive," and "easy to work with" to describe Angela, who has won customer service and "Contractor of the Year" awards from the National Association of the Remodeling Industry (NARI).
"The creative process is an evolution of design that perfects itself through the interaction of client, craftsmen and designer. It is the best part of what I do – bringing an idea through development and into reality."
I spent my childhood days painting rocks, designing dance routines, rearranging my room and building houses out of legos. I could see the possibilities of a space and would rearrange rooms in my mind. As an adult, I shopped vintage home sales, repurposed furniture, and reupholstered chairs. I bought homes and remodeled them, over and over again…until one day I realized I had found my purpose.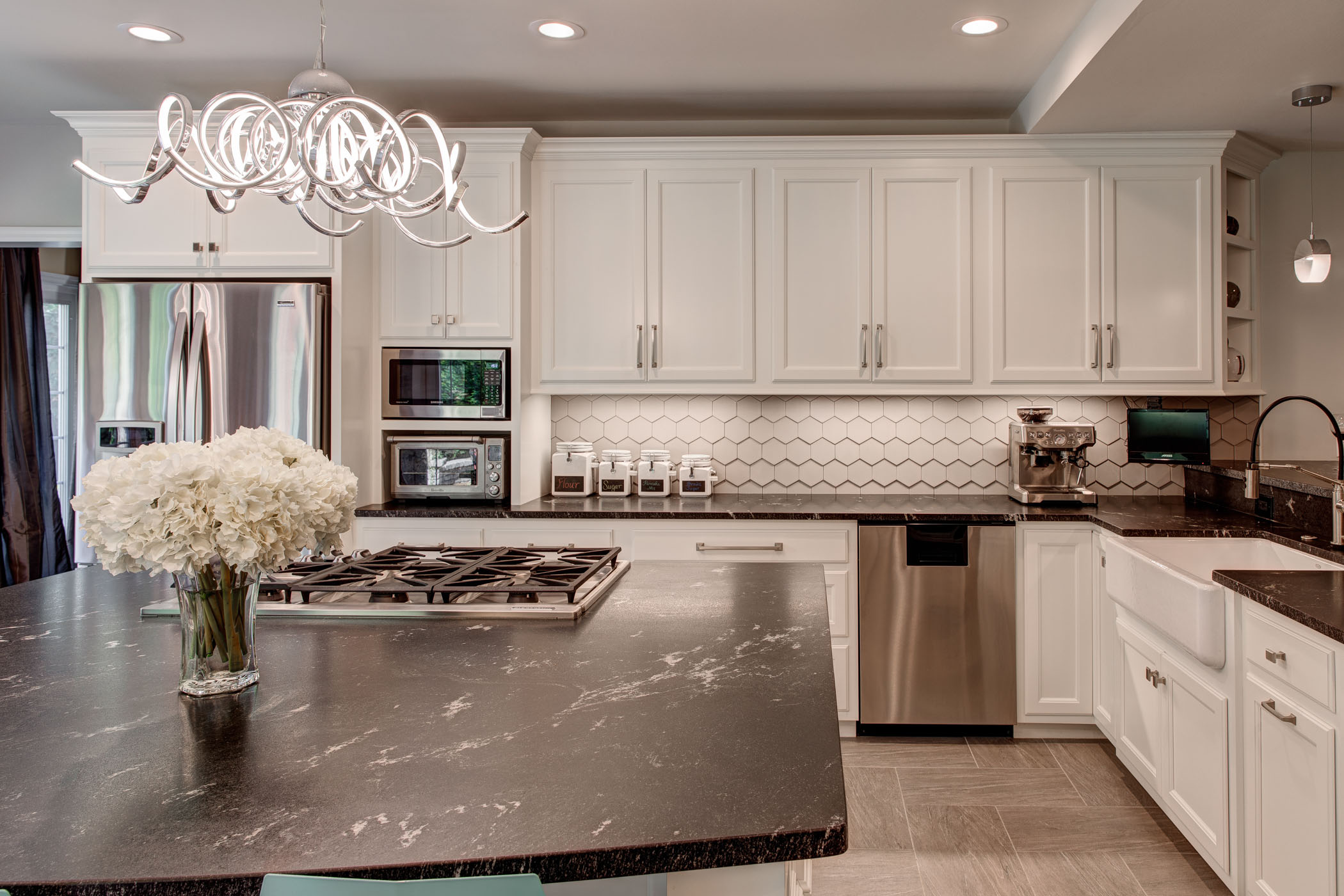 "My job as a designer is being able to tell my client's stories through the things they choose for their home. What they've seen, who they've loved, and where they hope to go next."
An ever changing landscape of creation is where I live and dream. I see the world as a playground for inspiration and people as the impetus to creating designs that serve their needs, bring families together and sooth their souls.
I believe design should be fun and that everyone has their own personal designer living within them. Through a collaborative design journey I help others discover their own passion and their own sense of design. The results are unique spaces and surprise endings.
"To me, decorating is the pursuit of what could make a room more interesting, more harmonious, better, what can be discovered, unearthed, combined."